Configurable options
The right plan for the best platform.

Community solar software should scale to provide you with the services that you need most. SunCentral provides unparalleled value by offering varying levels to suit your goals.
Plan Recommendations

Management Platform
Our white-labeled platform allows you to manage, bill, and report on a variety of subscribers and multiple project portfolios.
Platform + Subscriber Management
In addition to our platform, we can assist you with distribution of billing and customer service needs.
Platform + Management + Portal
Gain hands-on subscriber management and a platform to turn leads into subscribers.
Adjacent Markets

Virtual net metering or PPA billing
Our team can work with yours to address unique needs.
Who We Serve
SunCentral was built by developers, for developers.
As a project developer and a software platform owner, we leveraged lessons learned from Pivot Energy's development space and bridge the gap between customers and project owners.
Developers
Asset Owners
Financiers
Energy Service Companies
Utilities
Project Purchasers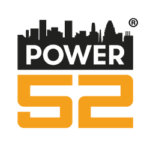 Power52 Clean Energy Access aims to break the cycle of poverty, unemployment, under employment, and incarceration in urban communities across the nation through economic empowerment and clean energy access.
Their team partnered with SunCentral to enable teams to effectively reach subscribers, manage credits, and report to asset owners-- all while keeping the trusted Power52 Clean Energy Access Brand front and center.